FLINT, Mich. — There was a palpable buzz that covered the block of MLK Ave and East Dewey when I sat down with Coach Keith Smith to discuss the Flint school system, police brutality, and how he chose to share their life experiences through music.
You could feel the summer sun greeting the neighborhood for the first time as we stood in front of a mural painted by Kevin Burdick of the late Reverend Martin Luther King Jr., entwining arms with civil rights leaders and activists like the late U.S. Representative. John lewis. Behind them, a community of people stands together. The mural prefaces the painted images in the Coach Smith and The Administration Family record titled "Another Down" featuring Ty'ana Williams.
For over a decade, Smith coached, beginning his career at Flint Central, then Flint Northern, and landing at Hamady High School becoming Hamady's Girls Varsity Coach in 2000. Under his guidance, the Lady Hawks currently hold a 92% win rate, two state titles, five last four appearances, and three trips to the state championship game played at Breslin.
He hopes for more wins, growth, and to see more of his athletes, like Ty'Ana Williams, go to college and succeed beyond what they can imagine.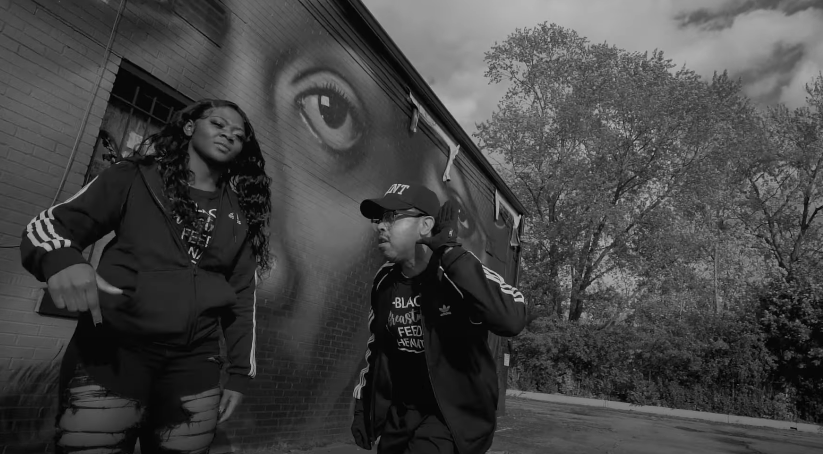 Flint native and Hamady High school student Ty'ana Williams is featured in "Another Down" and appears in the video.
Williams, a Hamady's Girls Varsity basketball player and singer, expressed her discomfort as a young black woman in Flint. "I protect myself by surrounding myself with people I trust and staying focused on the hoop and my personal goals," Williams said.
"I liked being able to lead my girls to victory," said Smith. "My wish for them is to keep being great and to be successful. I know a lot of them are successful. Heck, a lot of them are doing a lot better than me!
However, it was hard to ignore the essence of the mural and Dr. King's feelings as we dug a little deeper into the heart of "Another Down."
"I don't want the people of Flint to get lost in the whirlwind of police brutality," Smith says of the song, which deals with stories of police brutality in Genesee County. The song sold over 800 hard copies, and the music video reached nearly 6,000 views on YouTube. It was inspired, in part, by the story of William Taylor Jr.., affectionately known as Billy Taylor Jr.
Taylor was an unarmed 15-year-old black teenager suspected of attempting to rob an unoccupied house on Basil Lane on July 8, 1980, resulting in his murder by patrol officer Gerald Collins. Taylor, along with another 15-year-old and two other children – aged 12 and 14 – reportedly took jackets, handbags, a TV and cooking utensils. Collins, cleared of wrongdoing in another fatal police shooting in 1978, returned to street patrol less than a year later.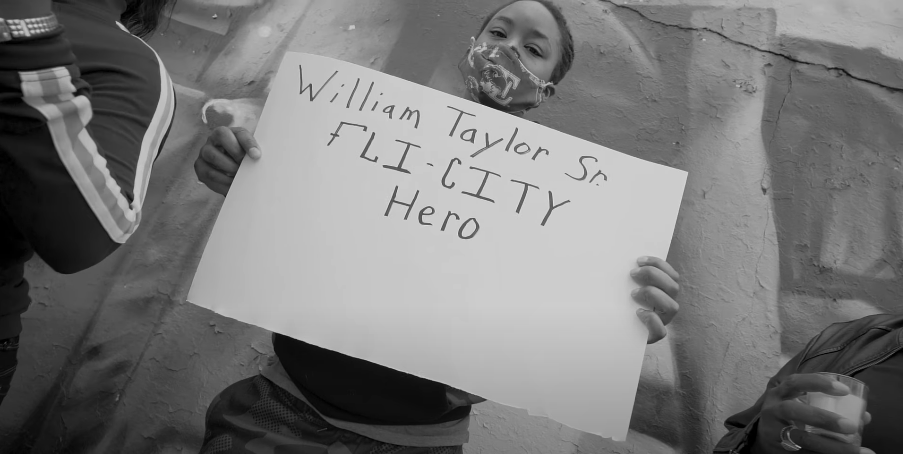 Featured in Coach Smith's video for "Another Down".
Within weeks, the city settled the lawsuit filed by the parents of Billy Taylor Jr., which would have been the largest cash settlement in Flint history. In addition, the Michigan State Police have changed their pursuit policy to September 2017limiting prosecution to events in which soldiers have a reasonable belief that a crime has been committed.
Smith exhales deeply remembering being scared, hurt and devastated after the murder of Billy Taylor Jr. He remembers the shock and rage during each era of police brutality. Still, he feels he has witnessed a backup change in Flint and is hopeful for the future.
"A lot of people didn't know about Billy Taylor Jr. and what his dad did to fight for policy change or Jaqueline Nichols and what her family did," Smith shares. "You know, now the state troopers can't fly down these streets chasing them with no regard. I wish our young people would also stop speeding through the streets and show more responsibility on their part .
"Another Down" also addresses the untimely death of Jaqueline Nicholswho was driving home to her residence in the 1100 block of East Pierson Road, Thursday, July 3, 2014. Nichols and two other people in the car were hit by a Michigan State Police cruiser driven by Timothy Fagin chasing a suspect down North Street from Stewart Avenue.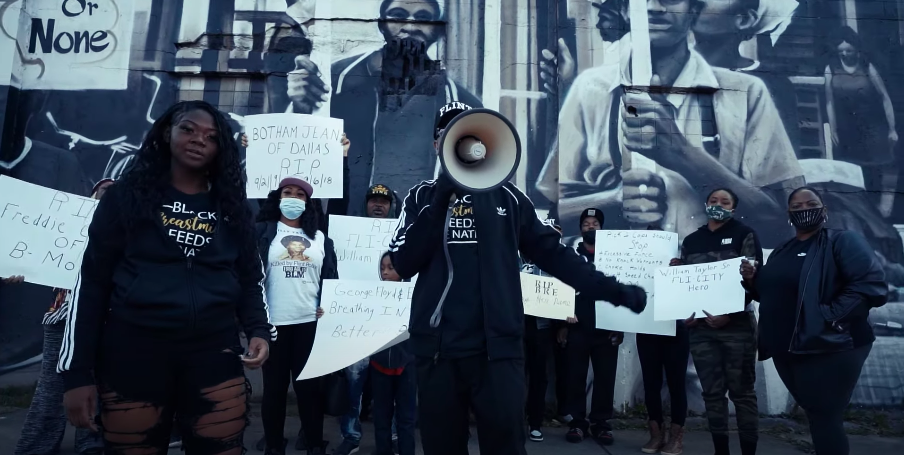 "I plan to continue making great music for the community." – Coach Keith Smith
Fagin, pursuing a suspect for a seatbelt violation, put on stop signs and a flashing red light at Pierson Road and North Street and drove through the vehicle. Court records show that Fagin violated state police pursuit policy because his father participated in a "run along" during the pursuit. State Police policy requires a driver to sign a waiver of liability for the soldier driver to engage in the pursuit — a waiver never signed by Fagin's father.
I asked Smith, now at the end of our conversation, if he felt that the relentless expression of black pain and trauma through music related to police brutality had impacted that community.
"I think it's had a positive impact because people need to know," Smith said. "They need to feel what is said [and] a lot of people don't know. I was lucky enough to go to college at Concordia River Forest College in Illinois and most of my peers there never had experience of police brutality. But through music, we are able to share these stories in a way that may resonate differently from everyday news. It's a way of expressing the things we go through and educating people.
And through music, Smith says he will continue to speak and express himself.
"I plan to continue making great music for the community," Smith said. "Some records you can party to, but we'll make sure to keep the message conscientious."
Find more music from Coach Smith and The Administration Family on their YouTube channel: Keith Smith TV