KENNESAW, Georgia | August 16, 2022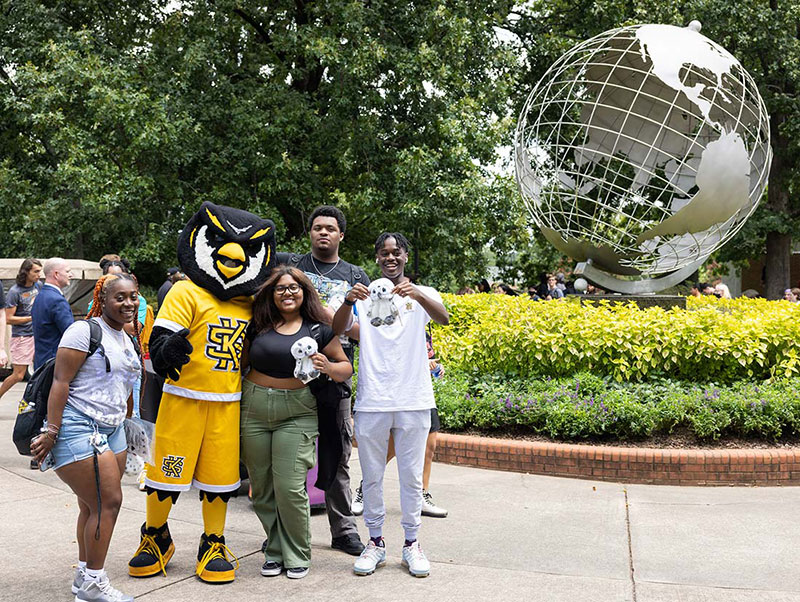 Kennesaw State University campuses were bustling with activity Monday as more than 43,000 students returned for the start of the fall semester. According to preliminary data, this represents a slight increase compared to autumn 2021.
The semester began Sunday with freshman convocation, an annual tradition officially welcoming freshmen to campus. KSU President Kathy Schwaig was joined by head football coach Brian Bohannon, as well as KSU cheerleaders and the university's mascot, Scrappy the Owl. Then the students were invited to a festival-style event with food, music, and games.
On Monday, in recognition of the first day of classes, students were invited to partake in the First Day of School Cake, an annual tradition held at the Kennesaw and Marietta campuses. The event was hosted by President Schwaig, and students were greeted with a treat and the chance to create their own KSU mascot in the Stuff-An-Owl tradition.
"There is so much energy and anticipation on our campuses from our faculty, students, and staff as we begin the fall semester," Schwaig said. "These events and activities are a great way to help students engage with each other and make those important connections that will help them succeed this year."
As she stuffed her own KSU Owl plush toy at a table on Campus Green, rookie Taylor Tran said she was very excited to make new friends, enjoy the college experience, and enjoy life. 'learn.
"I always wanted to be an independent businesswoman. My mom owned a business in Atlanta, and she always said to me, 'You can do this too,'" said Tran, a native of Grovetown, Georgia and a first-generation college student who plans to major in entrepreneurship.
Tran said she has already attended several events on campus since her recent move. She also said she was excited about the new FLIGHT26 program, part of the University's FLIGHT: First-Year Connections program, which is designed to help first-year students grow as a community and create a sense of belonging.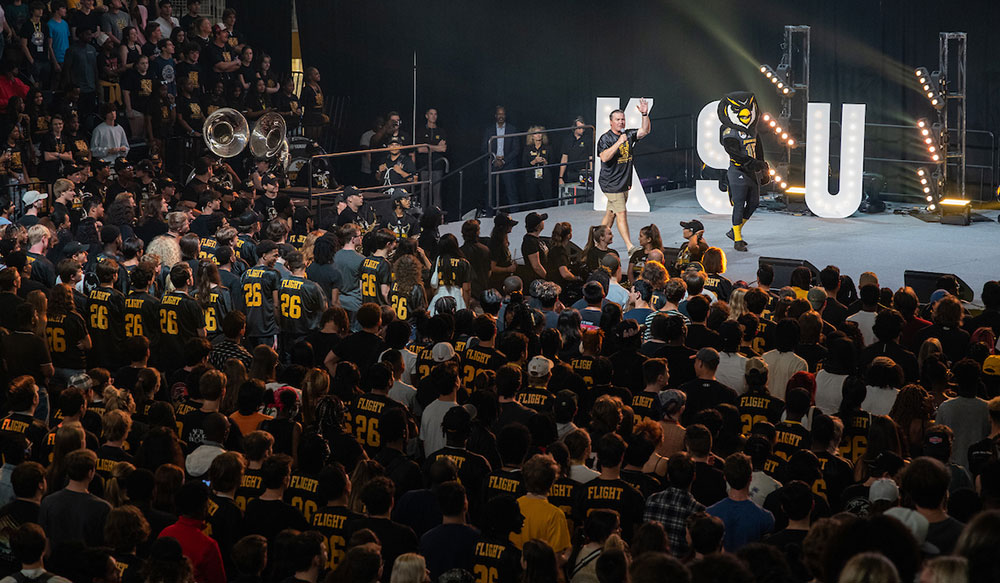 "I really like it, especially since we're first class," Tran said. "Years from now, when we see someone walking down the street with a FLIGHT26 shirt, we'll know they were part of our group. It feels good to have that community."
Junior Tsunami LaRonde said he is excited to embark on other major-related advanced courses in the new school year.
"I came to school during COVID, so it's nice to see people here again," LaRonde said. "It's the first time I've been on campus for activities like this, and it feels good."
Near the Globe on the Marietta campus, Eric Bryant, a young computer engineering student, was first in line.
"I'm looking forward to being social this semester and getting involved in at least one registered student organization," Bryant said.
Freshmen Laila Dieng, Kylie Mitchell and Nathan Landry lined up together to stuff owls and have their pictures taken with Kennesaw State mascot Scrappy. All three had received advice from family and friends to get involved on campus.
"I plan to step out of my comfort zone and am excited to meet new people," Dieng said. "I want to make the most of my time while I'm at university."
– By Thomas Hartwell and Abbey O'Brien Barrows
Photos by Judy Pishnery and Matt Yung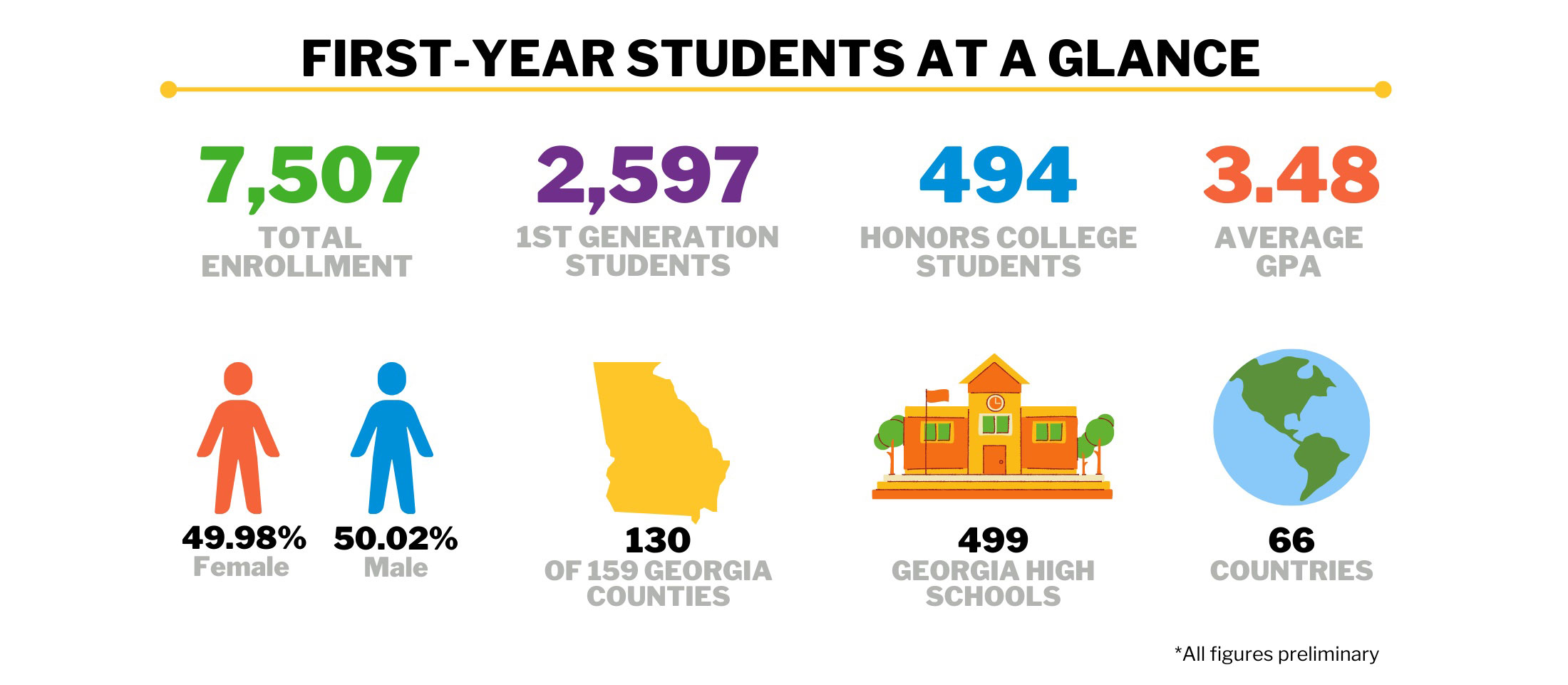 Related stories
A leader in innovative teaching and learning, Kennesaw State University offers undergraduate, graduate, and doctoral degrees to its nearly 43,000 students. With 11 colleges on two metro Atlanta campuses, Kennesaw State is a member of the University System of Georgia. The university's vibrant campus culture, diverse population, strong global connections, and entrepreneurial spirit attract students from across the country and around the world. Kennesaw State is a Carnegie-designated (R2) doctoral research institution, which places it among an elite group of only 6% of US colleges and universities with R1 or R2 status. For more information, visit kennesaw.edu.