A small group of middle schoolers from Ketchikan spent more than a month learning songs in languages ​​from around the world. It's not for a rating – just the experience.
Sara Orozco's class at Schoenbar Middle School has been pretty rowdy for the past five weeks.
A small group of students chose to spend their lunch hour on Tuesdays and Thursdays learning songs in different languages. Lively music and touches of German, Finnish, Korean and Polish spilled down the hall during a recent lesson on Thursday.
It's the last day of Orozco's five-week internship and the students were ready to show off.
A seventh-grader from Schoenbar, Sarah Reynolds, now knows an entire song from the movie "Frozen II" in Finnish.
"Finnish is my family language, so this one was close to my heart," Reynolds told classmates.
In English, the song is called "All is Found" and was written by Evan Rachel Wood. Reynolds sang the song for his classmates.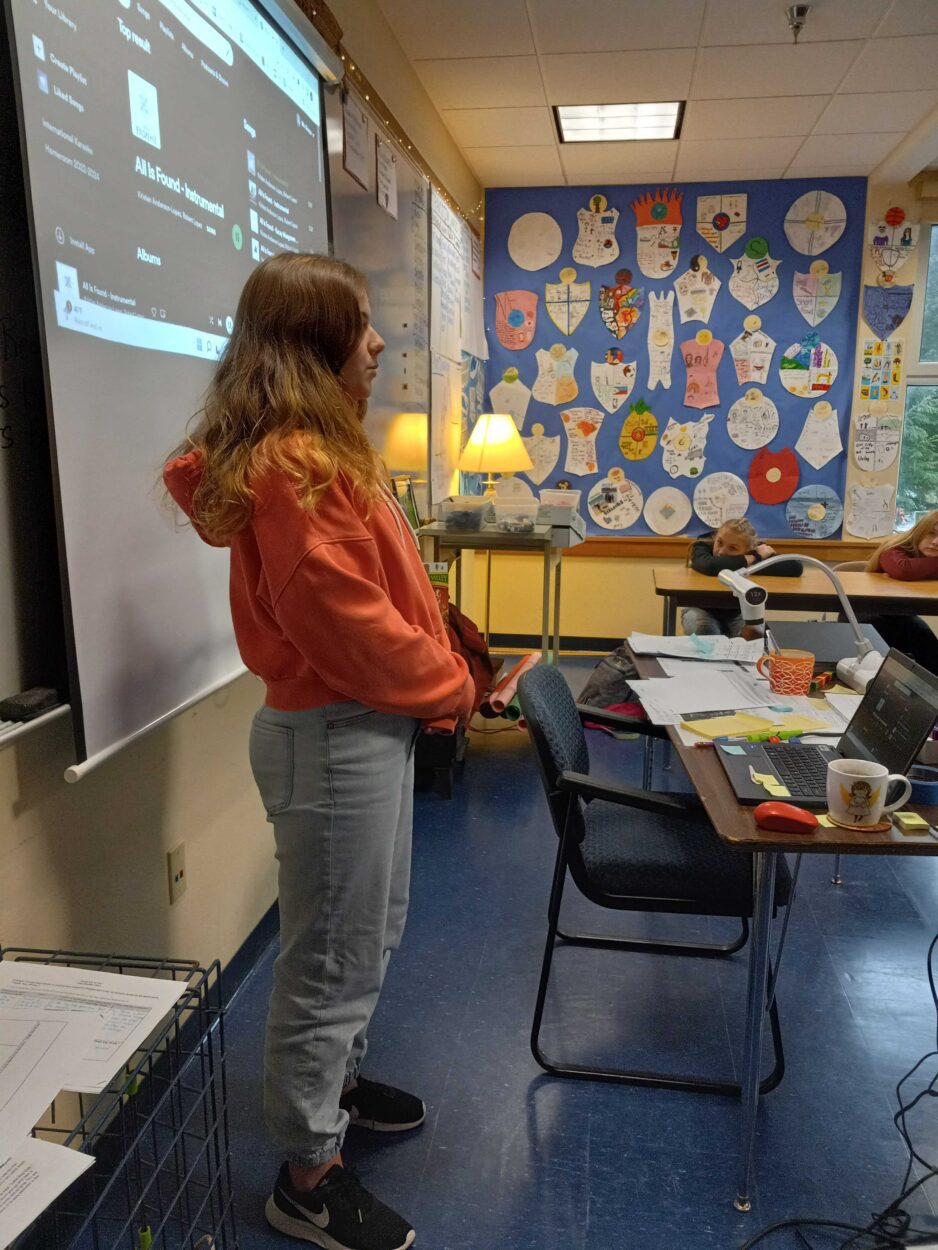 She says her connection to Finnish culture inspired her choice of song.
"I thought it was kind of a shorter, easier lullaby song to start with, and Finnish is the language of my ancestors, and I thought it would be cool to do it in that language since I'm trying to learn it right now," she said.
A few other students showed their skills after Reynolds. This includes Britta Brinkerhoff.
Brinkerhoff's song is in German, by alternative pop group Juli. The seventh grader knows all the words to the song – which is over three minutes long.
"It was just a really catchy song," Brinkerhoff said. "I really like that."
At the end of the period, Orozco reminded the students that their learning does not end with the elective class.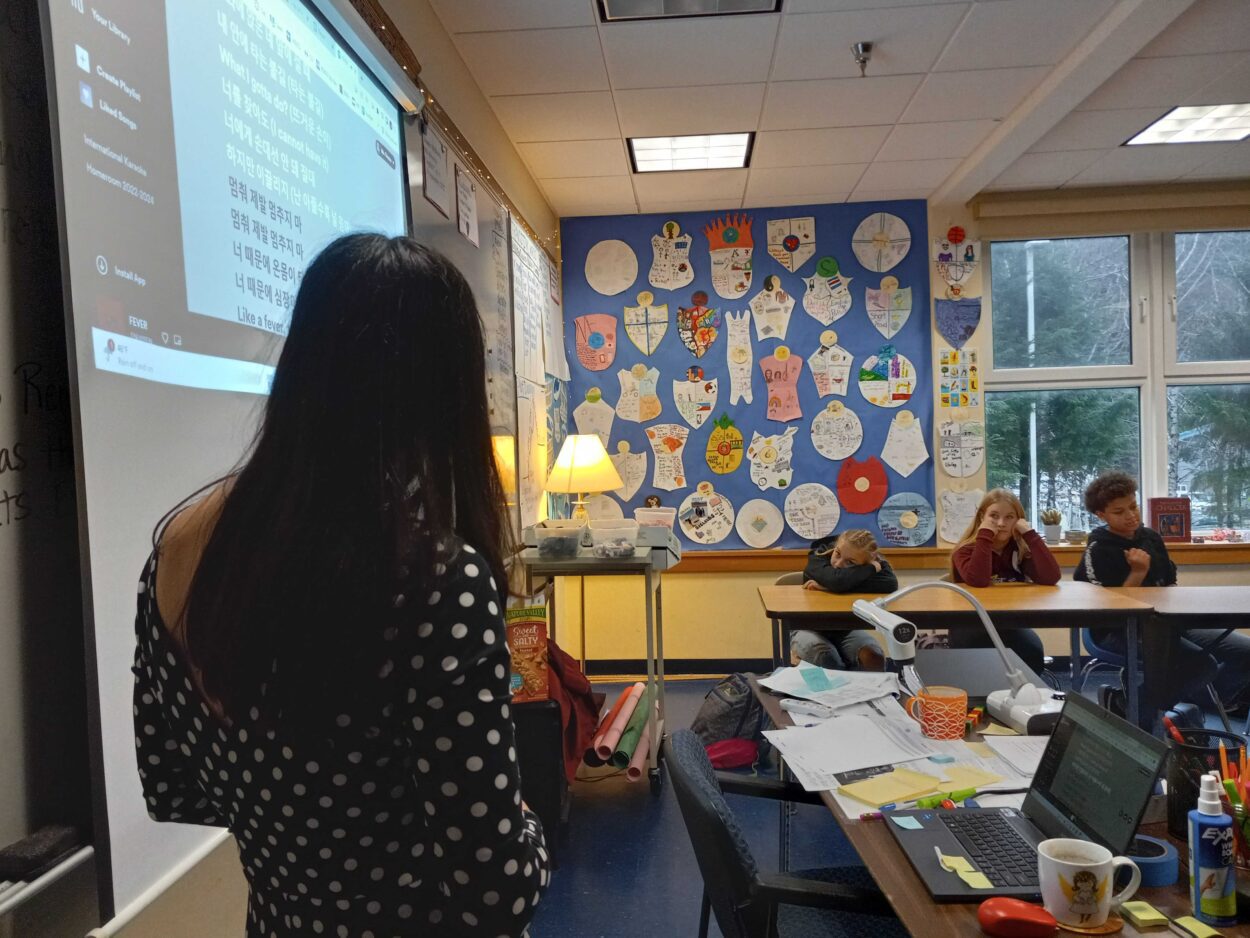 "Even if you've only had one line in the last five weeks, which is nothing, consider it a starting point," she said.
She told her class that even picking up pieces of songs is a huge accomplishment.
"What's cool is that even if you're talking, that muscle memory is really good for you," she said.
The students ended their lunch period with a bit of dancing and laughter before heading to their next class.
Raegan Miller is a member of the Report for America body for KRBD. Your donation to match our RFA grant helps him keep writing stories like this. Please consider making a tax-deductible contribution at KRBD.org/donate.